A book review of Retro Make-Up from Lisa at Snoodlebug, and one of the styles tested.
This has absolutely nothing to do with vintage, but is a hilarious video clip from a Scottish comedy show that I hadn't seen before: Whose Shoes Are They by Burnistoun.
Style High Club has written a brief history of the dirndl dress in Germany.
A huge collection of Francois Hardy photographs at Paristocrats: part one and part two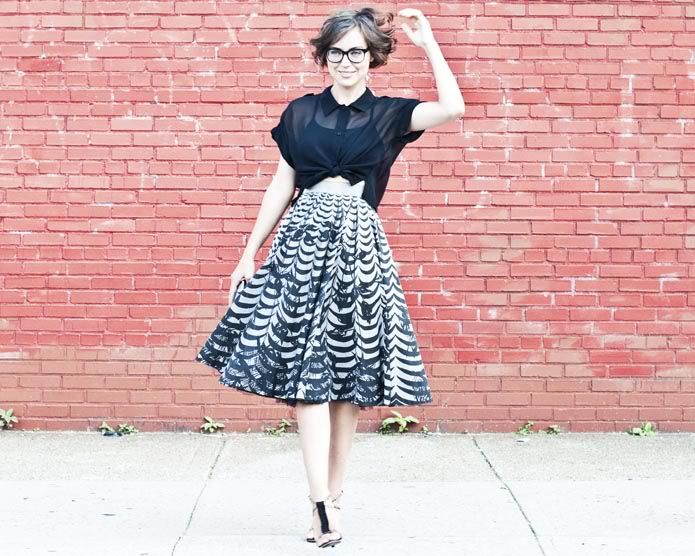 A beautiful vintage skirt on The Glamourai
I discovered this cartoon blog recently and it has been cracking me up, Cat vs Human
Funny photos of McCalls patterns for 'Miss America' on What I Found. Go to the blog to see North, West and East (this is South, could you tell?)
Leia looking ethereal in her white lace salwar kameez
A very pretty outfit on My Outer Values. She also made me laugh the most this week with this line: "I guess it all works together because

I'm tall and young and London's full of freaks so nobody really cares

*cough*, because although the fabrics are totally different, the colours are relatively neutral and coordinated.
The Vintage Baroness pointed out the 30s styling of the recent Prada resort collection. Stunning huh!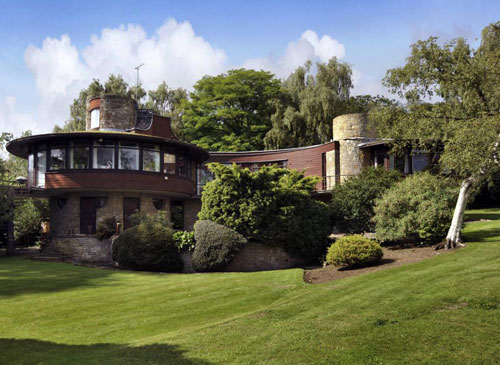 I want to live in this house. Anyone got a spare £800k? Found at Wowhaus.
Great images of American post-war bars and restaurants at How to be a Retronaut